Celebrate Earth Day with a fun family day at Houston Park. See attached flyer for more details:)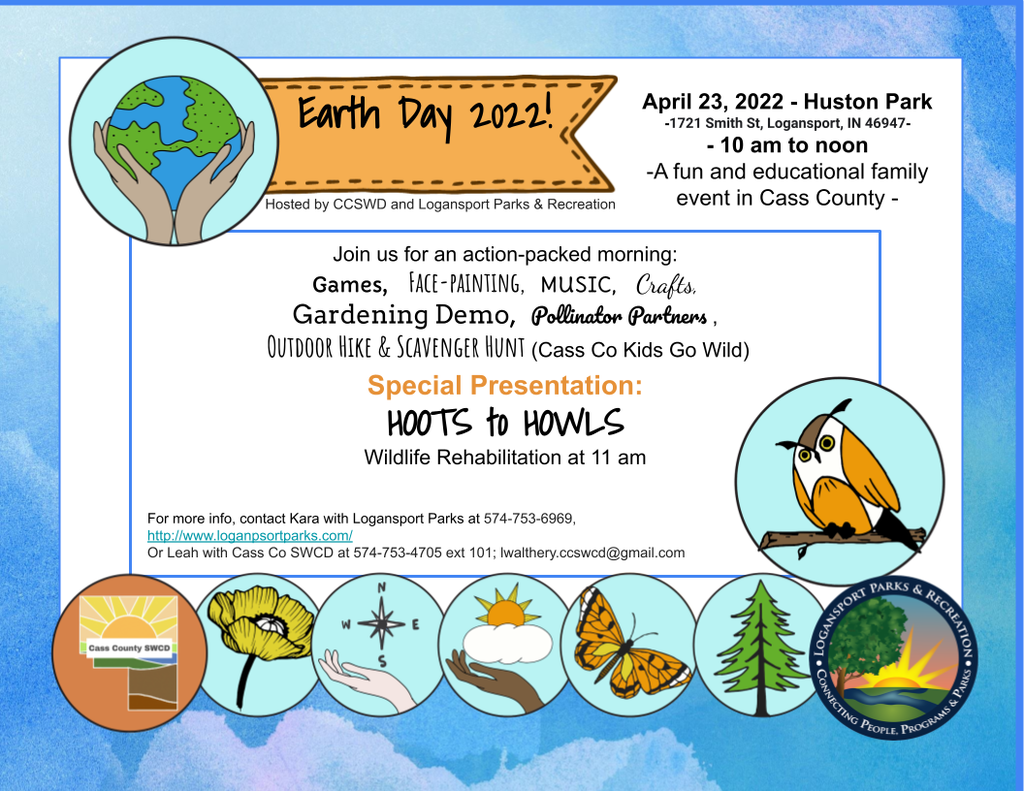 6th Grade White Volleyball does NOT have practice today, 9/20.

Cross Country- Runners need to be at the pavilion tonight at 4:30. Meet will begin at 5 o'clock

To Parents and/or Guardians of all LCSC Students: As our teachers continue to work toward the goal of helping our students to have success in the classroom, Logansport Community School Corporation has planned a Professional Development day for all LCSC staff members on Wednesday, September 14, 2022. On that day, students will not attend school. They will be given assignments by their teachers which they can complete at home on that day. Classes will resume as normal on Thursday, September 15, 2022. A los padres y/o tutores de todos los estudiantes de LCSC: Mientras nuestros maestras/os continúan trabajando hacia la meta de ayudar a nuestros estudiantes a tener éxito en el salón de clases, la Corporación Escolar Comunitaria de Logansport ha planeado un día de desarrollo profesional para todos los miembros del personal de LCSC el miércoles 14 de septiembre del 2022. Ese día, los estudiantes no asistirán a la escuela. Sus maestras/os les darán trabajo por medio de su laptop y que pueden completar en casa ese día. Las clases continuaran con normalidad el jueves 15 de septiembre de 2022.

JH Football will begin practice August 1 from 6 - 7:30 at the practice field behind bus parking lot at administration building. (Aug 1 - 5 and 8 - 11). MS Cross Country will begin practice on August 15 at LJHS after school until 4:30. MS Tennis will begin practice on August 15 - time TBA. MS Soccer will begin practice on August 10 - time TBA. 6th grade Volleyball will hold try-outs at C6GA on Aug 10/11 after school until 4:30. 7/8 Volleyball will hold try-outs at LJHS on August 11/12 after school until 4:30. 7/8 Cheerleading will hold try-outs on August 16 after school at LJHS. MS Gymnastics will begin practice August 23 - time TBA. Athletes MUST have a physical filled out to practice or try-outs. Parents/guardians must also have completed Final Forms paperwork.

Awards Day May 25th, 2022 Explorer's Blue 9:15 am Explorer's White 10:30 am Voyager Blue 1:00 pm Voyager White 2:15 pm If your child is receiving an award, you will get a phone call and a letter in the mail stating so.

The MS Track meet tonight is cancelled due to weather.

MS Golf at Peru tonight has been cancelled and won't be rescheduled.

WHAT: If you have an INCOMING 1st - 8th grader who loves to play volleyball, then register for Bitty Berry Volleyball Camp from May 1, 2022 through June 3, 2022. WHEN: Camp will be held on June 14th, 15th, and 16th at Logansport High School in the AUX Gym (upper back gym of the Berry Bowl). COST: It is $15 per athlete. However, if you have more than one volleyball player in the SAME house, it is $25.00 for two (even if they are in different age groups). TIMES: Athletes who will be in 1st - 3rd grade in the fall are from 1:00 pm - 2:00 pm Athletes who will be in 4th - 6th grade in the fall are from 2:00 pm - 3:00 pm Athletes who will be in 7th - 8th grade in the fall are from 3:00 pm - 4:00 pm

MS Softball Game is cancelled for tonight. there will be practice from 6-8 in the LHS Auxiliary Gym instead.

Tonight's MS softball games will be played at Harrison's JV Field. This is behind Burnett Creek Elementary. It is directly across the road from Harrison. The drive to get to the back of the school is on the south end of the school. B game is first tonight.

There will not be practice Tonight for Softball The bus for tomorrow's game at Harrison leaves at 4:00 PM from LJHS

Tonight's (April 13th) track meet has been canceled. There WILL be track practice until 4:15 inside at LJHS. Please make sure you have a ride to pick you up.

From Art Teacher Monika Ness: I just wanted to take a moment and highlight some of our students! We received our submissions back from the Logansport Art Association County wide show yesterday, and I am thrilled with the results. Three out of our four submissions earned recognition starting with Gracie Risley earning Mayor's Choice. Only one student can receive this award and she was chosen out of 400+ entries! Kap Sang earned a First Place finish in the drawing category, and Eduardo Rodrigo earned an Honorable Mention! Pictures are attached if you are interested. I'm so proud of these students.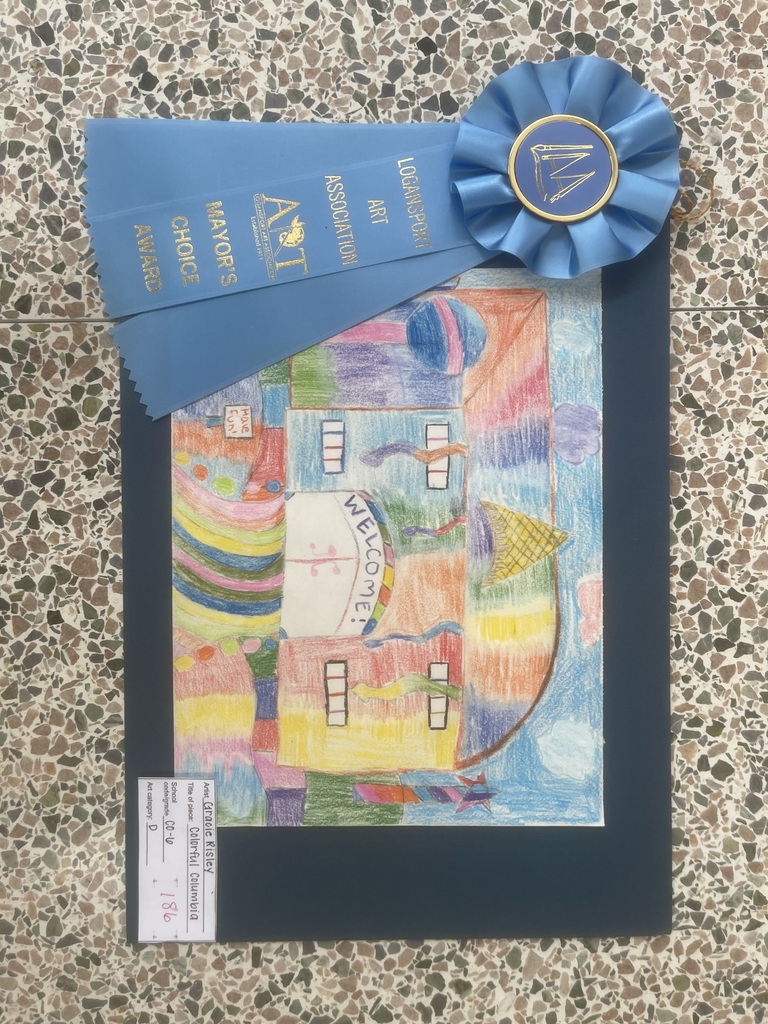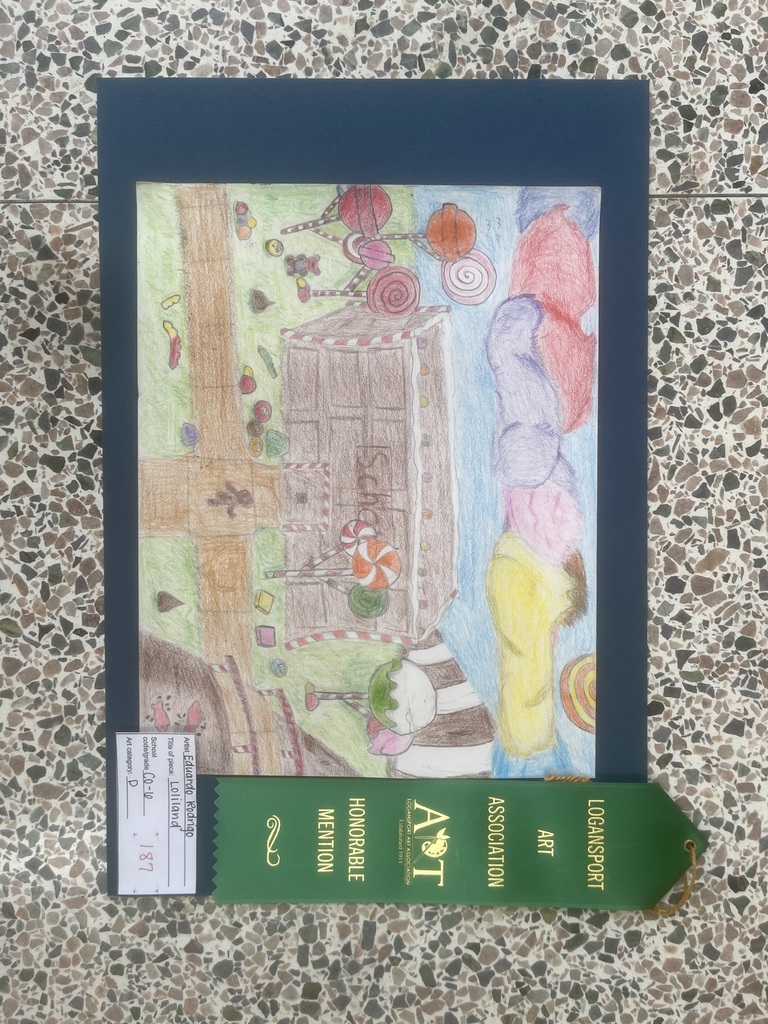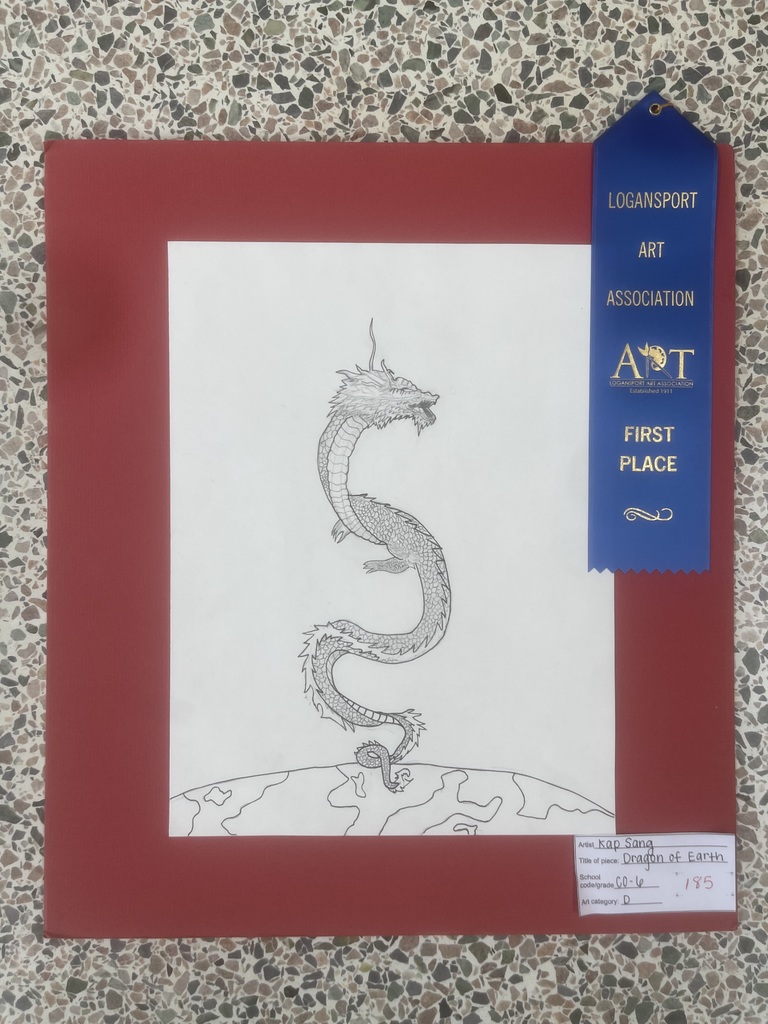 Tonight's (April 13th) MS golf match has been canceled.

Students will be starting the ILEARN Practice test and then the ILEARN Test in the weeks that follow. Students will need to have earbuds or headphones to take the tests. Please ask them if they have earbuds or headphones. If they don't please buy them a pair soon.

MS Golf practice and the parent meeting have been cancelled for tonight. The Golf Course is closed due to weather.

The Middle School Wrestling Awards night will be Thursday April 7th at 5 PM. This will be in the LJHS Cafeteria. Enter the building at door 4 by the gym.

UPDATE!!!!! The Junior High softball parent meeting will take place in the High School auxillary gym tonight, Monday March 28th, at 6 pm. Practice to follow till 8 pm.

The Junior High softball parent meeting will take place in the High School auxillary gym tonight, Monday March 28th, at 5:30 pm. Practice to follow from 6 pm-8 pm