It's important to ensure your student is up to date on required vaccinations for the 20-21 school year. We're teaming up with Franciscan Health to make this as easy as possible! Learn more about the vaccination clinic happening July 28 at the Berry Bowl:
https://bit.ly/2NpDv6C

C6GA will have laptop turn in on May 20 from 3 - 7, and May 21 from noon - 6. Students should bring laptops, library books, textbooks, athletic uniforms/equipment etc. Student belongings and awards will be returned. Please enter the bus chute via Sycamore Street. Please follow staff guidance upon arrival.

Students: Please remember that E-Learning begins tomorrow. Please check in with your teachers on Schoology.

Reminder: LCSC Food Service will distribute prepackaged meals tomorrow, April 7, at Columbia Elementary and Logansport High School from 10 am-12 pm. This is available to anyone 18 and younger (you do not have to be an LCSC student).

LHS Alumni Association is offering a unique way for community members to recognize the Class of 2020 and LCSC employees. #WeAreLogansportSchools #INthistogether Learn more:
https://bit.ly/2UYp3WD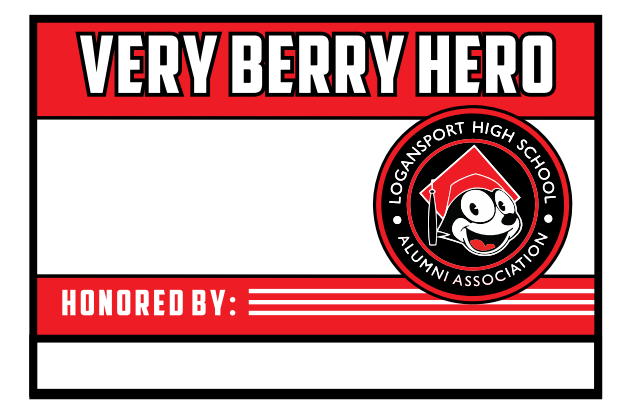 Attention C6GA students, if you have not already done so, please log on to Schoology and respond to your Impact teacher. We need to know that you have internet access as we begin E-Learning next week. Hope you are all doing well. We all miss you! Take care!!

Don't forget today is Census Day. Head to my2020census.gov to fill out the Census for your household.

LCSC Food Service Team will distribute prepackaged meals on Monday, March 30. Meals will be distributed between 10 am-12 pm at Logansport High School and Columbia Elementary School. This is available to anyone 18 and younger. 5 breakfast and 5 lunches will be provided.

All Logansport Community Schools will be closed until May 1. All students will begin eLearning on Tuesday, April 7. Learn more:
https://bit.ly/2Wx9oA5

It's important to remember our children are looking towards us for reassurance and cues on how to react and respond amid the COVID-19 Pandemic. The counselors at LCSC put together a helpful guide full of tips, tricks, and resources to keeping a positive and reassuring home environment. Browse the guide here:
https://5il.co/dv2x

LCSC Releases Meal Locations and Times Through March 30. go to our school website and find the information in the news section.

Just a reminder: There will not be any athletic events, practices, tryouts etc., during the three weeks that school is closed.

From the Art Association: Reluctantly, because of the current health situation, we have made the decision to cancel the 2020 Youth Art Show Reception. Ribbons have been awarded and you will be notified about winners. Currently, the Art Association has closed its doors until at least April 1st.

Yearbook are on sale through Saturday March 21st, 2020, for a cost of $16.50. Please go to
www.inter-state.com/yearbook
to complete your order. Use code 43203V. Yearbooks will be on sale at school next week, March 2nd through March 6th during breakfast. A flyer was sent home earlier this week with the students.

Due to weather conditions, all LCSC schools will be on a two hour delay tomorrow, February 27, 2020. All bus schedules will run two hours later than their normal time.

Due to weather conditions, all Logansport Community Schools will be closed tomorrow, February 13, 2020. Students will need to work on their e-Learning Day 2 packet. Information about e-Learning Days can be found on your child's school's website.

There is no school on Friday February 14th or Monday February 17th per the corporation calendar.

Tonight's softball open gym has been cancelled.

"Queen Of Hearts Dance" Sponsored by the PSSO When: Thursday February 13th Time: 3:15-5 pm Where: C6GA Cafeteria Cost: $3- Casual Dress Pick up at 5 pm on Columbia Street

Due to weather conditions, all Logansport Community Schools will be closed today. Students will need to work on their e-Learning Day 1 packet. Information about e-Learning Day can be found on your child's school's website.

Due to current weather conditions, all Logansport Community School Corporation Schools will be on a two hour delay. All buses will pick up two hours later than their normal time.

The 6th Grade Girls Basketball Tournament on February 1st has been cancelled. Enjoy your weekend:)

Middle School girls softball open gym starts tonight, 7-8 pm at the LHS barn, up by the high school baseball and softball fields.

Congratulations to all of our C6GA students recognized today at our honor roll programs. Keep up the good work!

Due to current weather conditions, all LCSC schools are on a two hour delay for Wednesday, January 15, 2020.

Who: LCSC students (boys) grades 4th-7th What: Athletic Club Focuses on the development of young athletes When: 1st and 3rd Sundays of each month at 4 pm Where: Activities will primarily take place at LHS multipurpose building (pole barn) next to the LHS baseball field and at the Berry Bowl Why: Focus on winning, sportsmanship, and team building. **most sessions are approximately 1 hr and 15 minutes

Middle School Swimming has started. Tryouts are tonight and tomorrow from 5:30 to 6:30 at the LHS pool. Your child must have a physical on file to participate.

Our 6th Grade Honor Roll Program for the 2nd Grading Period will be held on Thursday January 16th, Voyagers Program will be held at 9 am (upstairs students) and the Explorers Program will be held at 10:30 am (downstairs students). If your child is receiving an award, you should have received a phone call last night and they should have brought a letter home yesterday. Congrats to our Honor Roll students!!

LOVING HANDSLOVING PAWS Please take some time to help Mrs. Rider's and Mrs. Lane's Impact students with a very special service project. We are taking a collection of NEW toys and small blankets for dogs and cats. These will be given to the Cass County Animal Humane Society and to White County Happy Tails Animal Shelter. If we get more we will also give to Howard County Kokomo Humane Shelter! Starting NOW to Feb.12, 2020 you may drop off your donation to the ART ROOM at Columbia 6 Grade Academy or give to the students to deliver to art room. Help pass our goal of 200 toys! ONLY NEW DOG OR CAT TOYS and SMALL BLANKETS! No toys with hard plastic eyes or blankets with fringe for the safety of the animals! THANK YOU FOR HELPING!

On Thursday December 19th from 5-8 pm We will be having our Book Fair and Holiday Shop open during our home basketball game. The cost for the Book Fair and Holiday Shop are free...there is a cost for the game. Please enter through door #3 for both events

Earlier this week, C6GA students got to meet Logansport Junior High staff and learn a lot about Junior High! Students will get the opportunity to meet with LJHS counselors in January to discuss elective classes for next year.

December 13th from 5:30-7 pm we are having a dance for the C6GA students. Please enter through door #3. We will be selling drinks and popcorn for $1 each. Santa shop and a book fair will be going on all week during school for the students to purchase gifts for their family and friends. If you wish for your student to purchase gifts, please send money to school in the envelope that was sent home last week. On December 20th, the students will be going to the State Theater to learn about the history of the theater and watch the NEW Lion King movie. The cost is $6. Please return the permission slip and money to school by Thursday December 19th.

The C6GA Robotics team needs your help! The Home Depot donated a 30 quart Turkey Fryer Set with Deep frying oil to be raffled off! **Tickets are 1 for $1 or 6 for $5** If you would like to purchase tickets please reply to this email & I will get tickets to you!  
jamesmi@lcsc.k12.in.us
     or     
eastera@lcsc.k12.in.us
**The drawing will be on December 20th. Thank you all for your time & continued support.

The Boy's Basketball Blue Team game tonight at Pioneer has been cancelled. We will try to reschedule it. Both the blue and white boys basketball teams will practice from 3:15-5 pm tonight. Please have rides here by 5 pm.

There will be no after school activities tonight due to the weather. this includes After School Program, cheerleading practice, boys basketball practice or Robotics practice. Be safe.

C6GA will be honoring our veterans during a school-wide program on November 7 at 9:00. We hope to see many of our veterans for our program.

Two wonderful awards programs today. Congratulations to our Honorable Mention, All A, and A/B Honor Roll students! Great job!!

C6GA will be hosting student-led parent/teacher conferences on Thursday and Friday. If you have not signed up for a time yet, we still have slots available. We hope to see all parents for conferences! Remember Thursday and Friday are E-Learning days for students.

You're Invited! To the LHS Homecoming Parade Sept. 25th at 6:30 pm ****Floats will line up on Berry Lane, Led by the Police and Fire Trucks. They will then travel east down Usher Street to Lafayette Drive and North Down Lafayette Drive to the Stadium. At approximately 7 pm at the stadium the Homecoming Candidates will be introduced and the top five will be revealed. Please join us

Berry Pride City Wide September 23-27 Monday 9/23- College Day- Dress in your college gear Tuesday 9/24- Rivalries - Pick a partner and dual it out Ex: Batman vs superman, IU vs Purdue,Harry vs Voldermort Wednesday 9/25- Western Day- Cowboys and Cowgirls get ready to round up the Giants Thursday 9/26- Throw Back Thursday- Choose a decade and represent! Friday 9/27- Logansport Black and Red Day

Wednesday September 18th is an E-Learning Day. Please make sure your child completes their online assignments. Picture retakes are now scheduled for Wednesday October 2nd. We have order forms in the office if your child needs an order form.

Attention C6GA parents: Due to making certain that all students are delivered home from school in a timely manner by bus, we need to have all transportation changes reported to the office no later than 2:15. We understand emergencies do occur, and we can work with these on a case by case manner.

From Mr. Strong our High School Athletic Director: Elementary High Announcement: Any student that plans to attend the high school football game this evening or at any point this season, will need to sit in Section A in the bleachers next to the band or sit with the adult that brought you to the game. The only time you should not be in that seat is if you are going to or from the restroom and/or concession stand.Failure to obey with these student rules will result in your ejection from the event and you will not be allowed to return to future games. Also, any student that is not with an adult should be picked up within 15 minutes of the end of the event. Remember, have fun, be a great representation of our school and community, and cheer loud for the Berries!

Picture Day is Wednesday August 21st. Your child should have brought home a picture form last week. If they need another one, they can pick one up in the school office. Have an awesome week:)

C6GA students are off to a wonderful start. Fall athletic teams have all had call-outs or started practice. We are excited for another awesome year at C6GA!

C6GA will host our incoming 6th graders soon for our annual kick-off events. Explorers - July 31, Voyagers - August 2. Letters will be coming soon specifying your student's assigned date. We are excited to begin the 2019-20 school year!

New boy's varsity basketball coach, Drew Schauss would like to hold a parent meeting with the parents of any basketball player or person interested in playing basketball in 1st to 12th grade. The meeting will be held on Tuesday May 21st at 5:30 pm in the Berry Bowl. He looks forward to meeting everyone and discuss plans he has for Logansport Basketball for all grade levels.

Dykeman Park Golf Course Summer Junior Camp Skills Camp: June 24-27 M-Thurs Ages 5-9 (5-5:45pm) Ages 10-14 (6-7:00pm) Rain date will be Friday June 28th. LEAGUE NIGHTS (Ages 7-18): June 7, 14, 21 & July 12, 19, 26 League night is for kids to play as many holes as their skill level will allow. Please arrive at the golf course by 5:00pm for tee time info Age groups will be assigned to tee areas to play and learn the rules of golf; parent participation is welcome! Cost: $30 for Skills Camp and $10/Friday or $50 for all 6 nights Each skills camper will receive: Quality instruction on basic fundamentals, range balls, play on Dykeman Park Golf Course, skill performance games, camp t-shirt, sleeve of balls and most importantly A TON OF FUN during skills camp. Camper's Name: ____________________ Age______ School your child attends: _____________________________ Shirt size (Skills Camp only) YXS YS YM YL AS AM AL AXL List any allergies: ______________________________________ Session(s) I will attend: Skills Camp_____ League Night _____ Do you have your own clubs: YES or NO Parent's/Guardian Name(s)______________________________ Contact number: _____________ Email: _____________________ Please send detached registration form and your registration fee (cash/check payable to Dykeman Park) to: Dykeman Park Golf Course 101 Eberts Road 574-753-0222 For questions please contact: Pete or Abby Lundy (317) 989-4081, or Dean Vietti at Dykeman Park Information to join on the back

Awards day will take place on May 22 at 1:00 PM in the C6GA gymnasium.

Incoming 6th grade parent night will take place May 21 at 6:00 PM.

Logansport Football Summer Camp July 29-Aug 1 at Logansport Memorial Hospital Stadium Cost: Free($10 if you want T-Shirt) Grades/Time: Grades 3-6 5:00-6:00 PM Grades 7-9 6:00-7:00 PM COACH MIKE JOHNSON AND THE VARSITY STAFF WILL CONDUCT THE CAMP Contact Coach Johnson to Register (or return form to your school) Email:
johnsonmi@lcsc.k12.in.us
Phone: 574-398-8426

Thursday May 2nd- No Middle School Golf or Track tonight. It has been cancelled due to weather and course conditions.

Logansport Berry Swim Camp Who: Boys and girls grades 2-8 When: June 3-7th Where: Logansport High School Pool What Time: Grades 2-5 9:00 am – 10:00 am Grades 6-8 10:15 am – 11:15 am Cost: $30.00 per swimmer. $20 for each additional swimmer in the family. All campers will receive a t-shirt. The Logansport High School swimming program, and coaches Heidi Hendricks-Knight and Lyndsey Rozzi, will be conducting the Logan Berry Swim camp for students in grades 2-8. These camps are designed for skill development and improving on fundamentals. It is our goal that each student be given an opportunity to learn more about the fundamentals of swimming while also having fun. Go to the Columbia 6th Grade Academy website, click on Registration form to print your registration form.

May 1st, 2019 The Golf match and the away Track meet for tonight has been cancelled.

April 30th- Middle School Golf- Due to weather and course conditions, Golf has been cancelled for today. April 30th- Middle School Track- If you are going to the meet tomorrow, you do have practice tonight at the Junior High till 4:15 pm. Parents, please pick up athlete at door #4. If you are not going to tomorrow nights meet, you do not need to go to practice. Enjoy your evening:)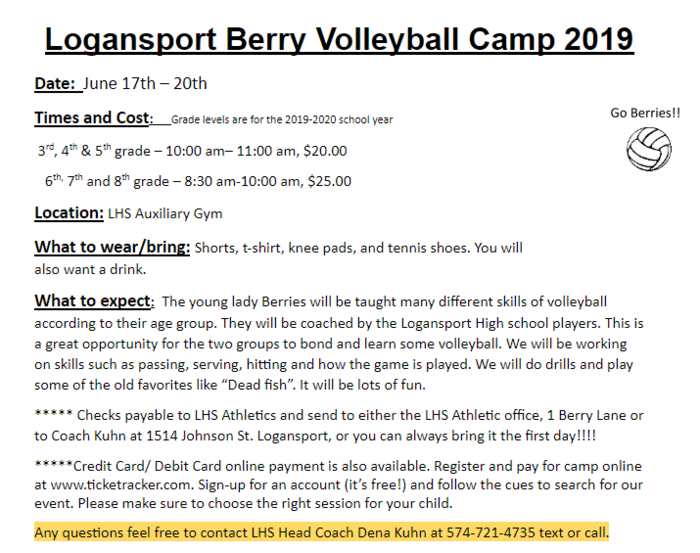 Information about C6GA choir was given out to interested students. There was also a form to be signed by a parent or guardian and returned by those interested in participating in these choirs next school year. Forms can be accepted until April 22nd.

C6GA students just witnessed a great performance from the LHS Swing Choir!

This week is career week at C6GA. Thank you to all of our speakers from the community!

Spring Break is March 25 - 29.

Congratulations to the C6GA math bowl team. The team won their class in their competition at McHale last week, and they also placed 12th in the state out of nearly 120 teams in their division. Great job!!