It's important to remember our children are looking towards us for reassurance and cues on how to react and respond amid the COVID-19 Pandemic. The counselors at LCSC put together a helpful guide full of tips, tricks, and resources to keeping a positive and reassuring home environment. Browse the guide here:
https://5il.co/dv2x

During this time, we understand it can be difficult to keep track of everything being communicated. We are dedicated to providing frequent updates to our community and having a central hub where families can go to find the most recent school communications, frequently asked questions, and additional resources for those in need. You can access our information hub here:
https://bit.ly/39Z8AYG
This is unchartered territory and we're all in this together, working quickly to adapt to the changes and ensuring our students and community are taken care of. "We miss our students" is echoed throughout the halls of our buildings from custodians, instructional assistants, teachers- everyone. We appreciate the support, understanding, and flexibility of our families during this time. At any time if you have questions or would like more information, please send us a message via Facebook or contact the LCSC Administration Building at 574.722.2911. We're here to help!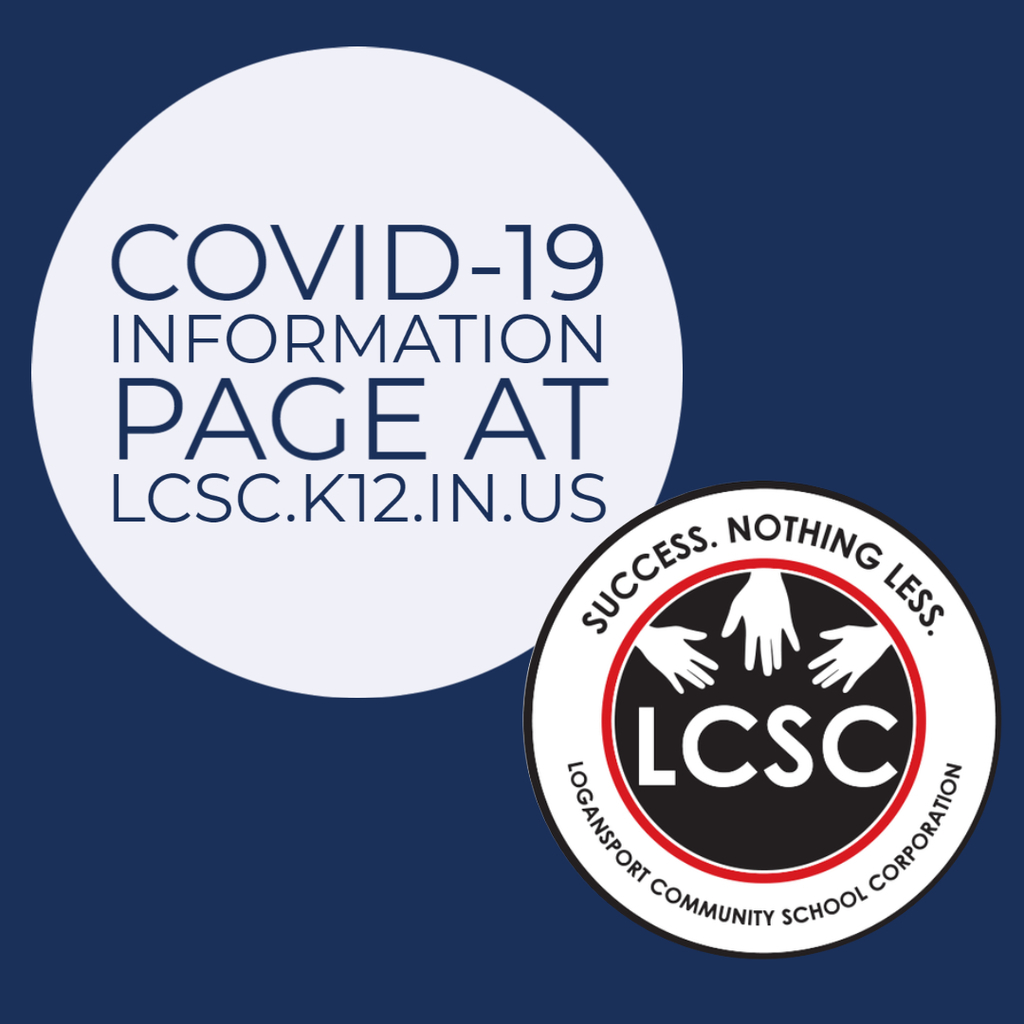 LCSC Board of School Trustees School Board Meeting will be held on Wednesday, March 18 at 12:00 pm at the LCSC Administration Building.

A common question we've been getting is if students need to be present to receive a meal. It is recommended that your student attends meal pickup, however, we understand that in some circumstances that is not possible. If your student cannot come with you during pickup, you will still be able to receive the number of meals you need.

This afternoon we will work on creating bags of nonperishable food items from Felix's Pantry for families to take during our two food pickup dates (3/17 and 3/30). If you're interested in making a monetary donation or donating nonperishable items, these can be dropped off at the LCSC Administration Building located at 2829 George St. Monday-Friday between the hours of 7 am-4 pm. Questions? Please contact Bailey Record at 574.722.2911 ext. 10014. *These bags will be given in addition to the meals LCSC Food Service is preparing for families in need of additional items. Bags are limited by the amount of food we currently have in Felix's Pantry.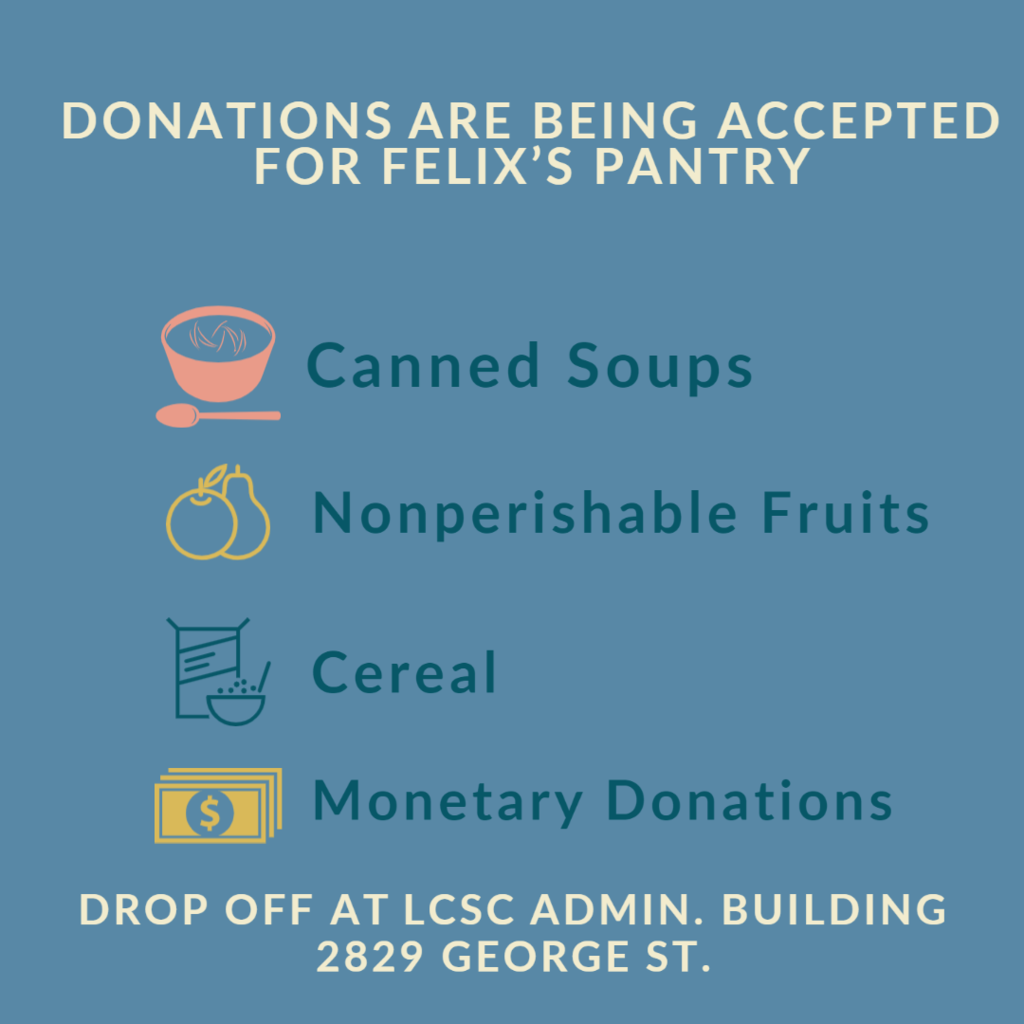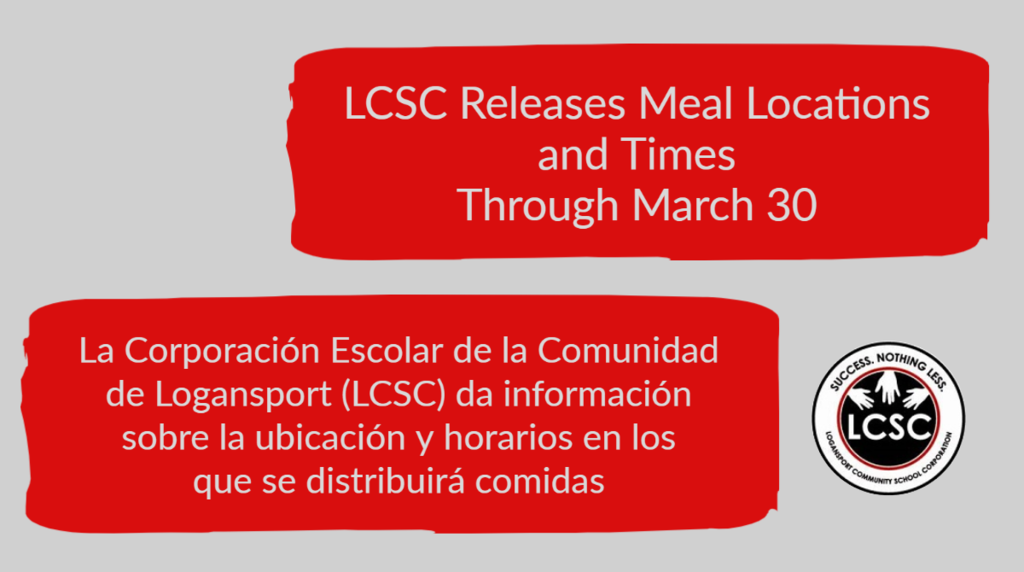 We've recieved questions about how and where community members can to go to help families while school is not in session. We are working on how we can make donations in Felix's Pantry available to students and their families during this time and creating times for community members to donate items to the pantry if they are able to. Once we navigate through this, we will share more information.

All Logansport Community School Corporation schools will be closed March 16-April 3. Learn more here:
https://bit.ly/38N4MZ5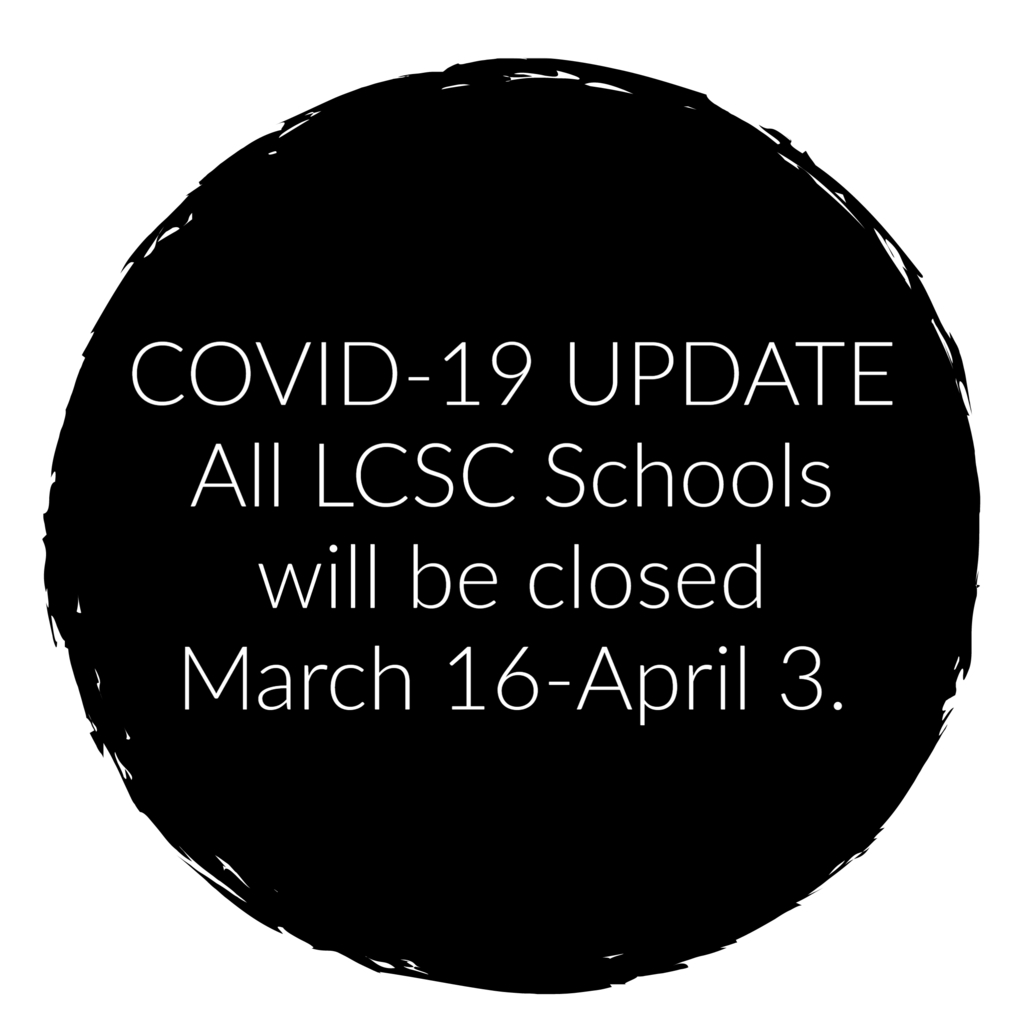 Logansport Community School Corporation has created an informational page about COVID-19. You can locate this page by clicking the "Explore" option in the top right corner of the website or by clicking here:
https://bit.ly/2IEyBR0

Check out two great opportunities being offered to students in grades 3-6 at the Cass County Fairgrounds!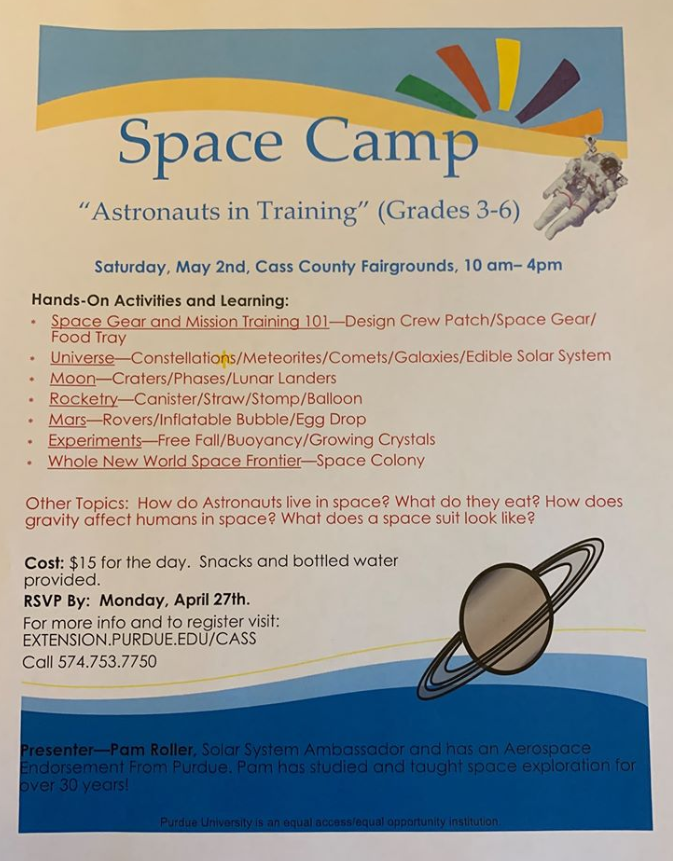 In November, Logansport Community School Corporation participated in the Jeans for Troops drive. We raised over $500 and were gifted one of the American Flags that was carried by a Navy SEAL during the Navy SEAL Hudson River Swim on August 3, 2019. Our talented Dean of Students, Mr. Joe Ness, made a display case for the flag which can be seen at the LCSC Administration Building. We look forward to supporting the annual Jeans for Troops drive this year to continue to help veterans and their families with benefits, securing employment, and education. #WeAreLogansportSchools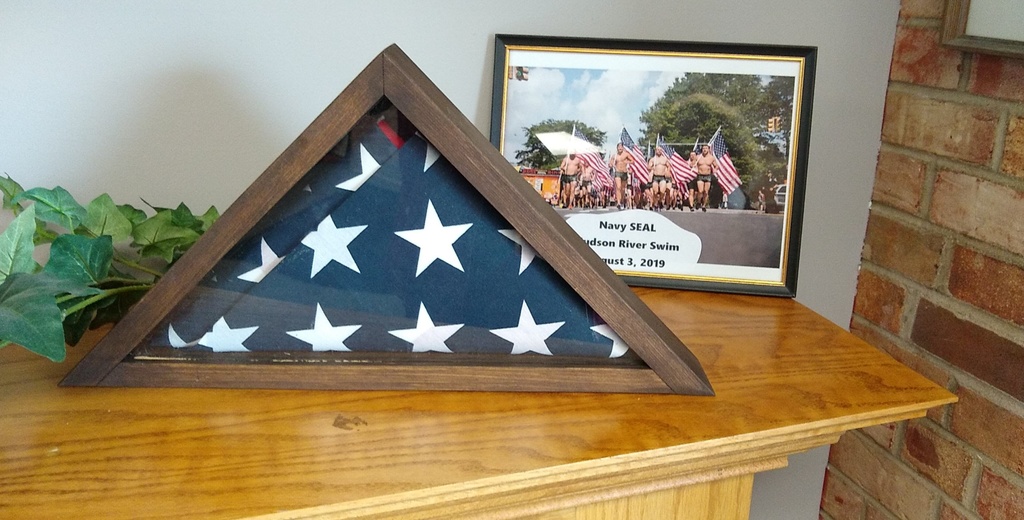 Preschool Parent Informational Meetings will be held on Wednesday, April 15 in the library at Landis Elementary! Two times are available: 10 am and 6 pm. Preschool options are available for children as young as three years old! Join us to learn more about our programs.

Parents, it's time for Kindergarten Roundup! If you have a child who will be five on or before August 1, 2020, join us for an informational parent night about Kindergarten! Two time slots are available to help accommodate parent schedules.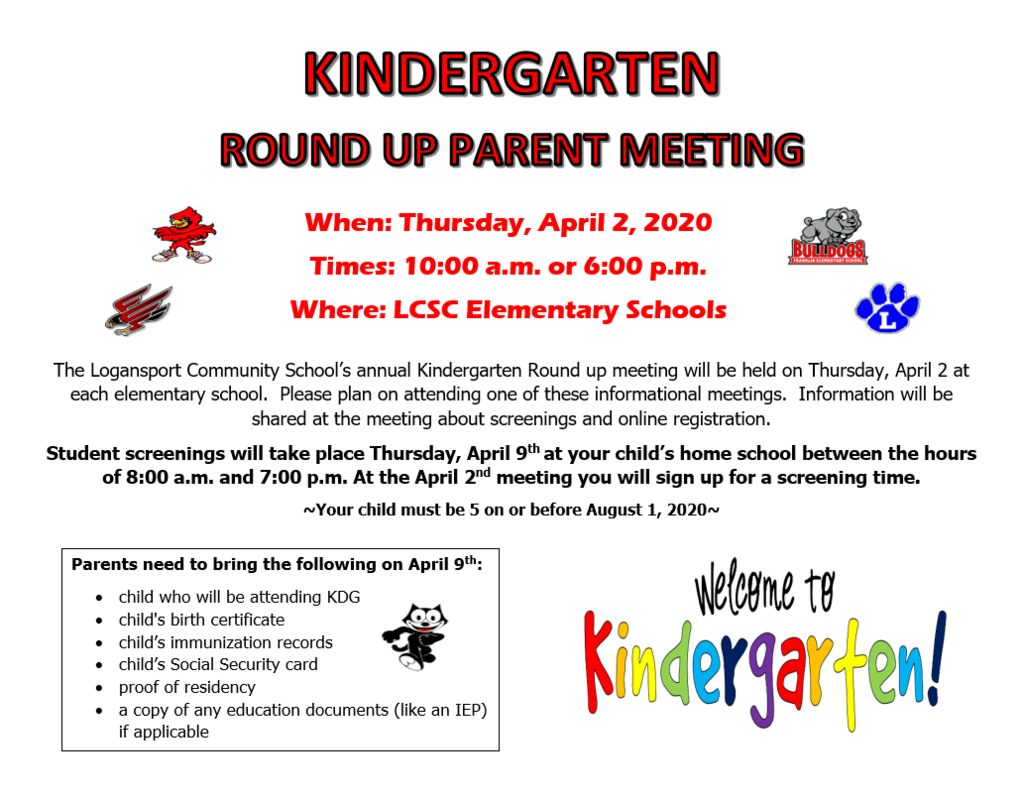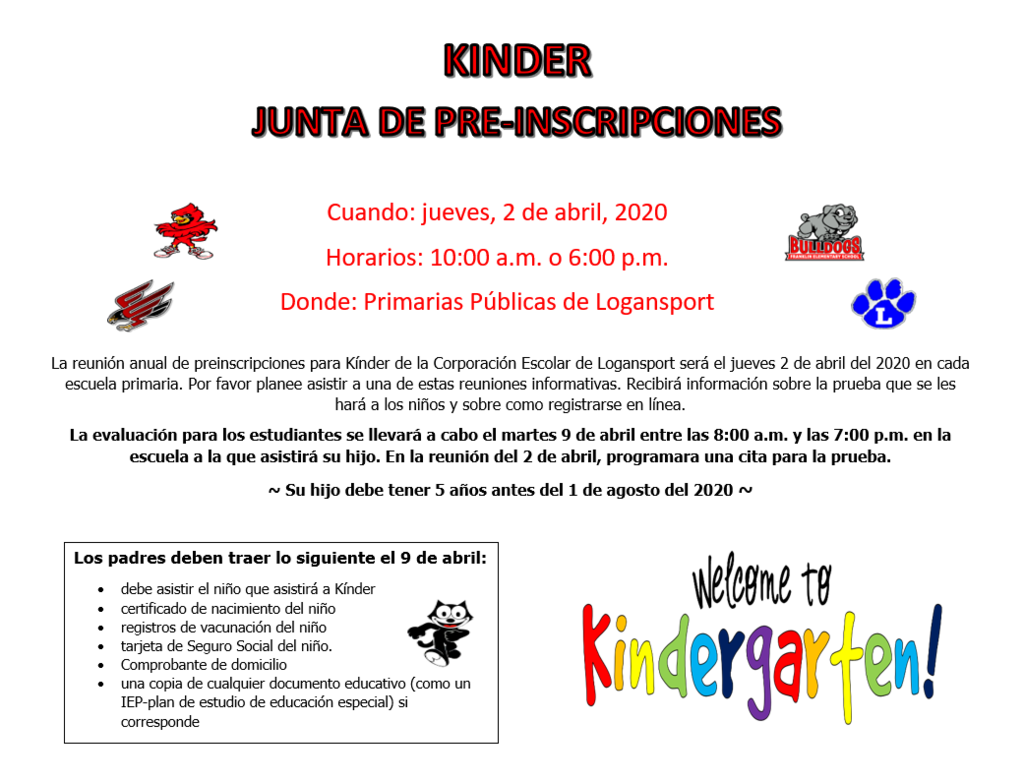 Honor your favorite LCSC employee(s) by purchasing a Very Berry Hero sign today!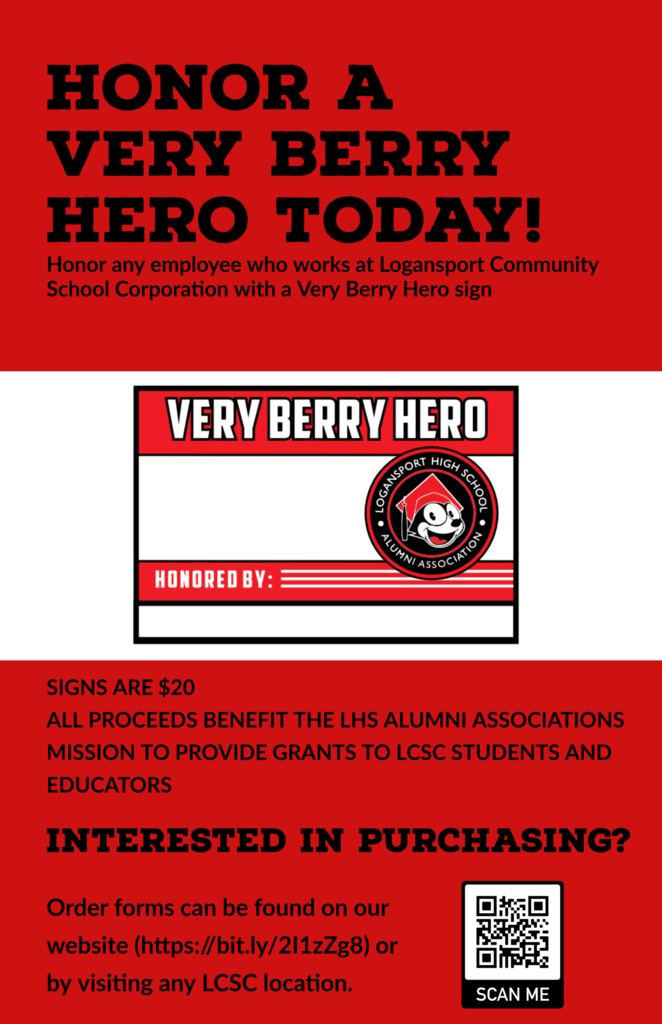 Due to weather conditions, all LCSC schools will be on a two hour delay tomorrow, February 27, 2020. All bus schedules will run two hours later than their normal time.

Do you have extra markers laying around at home and unsure what to do with them? Help support Fairview Elementary in the ColorCyle Program!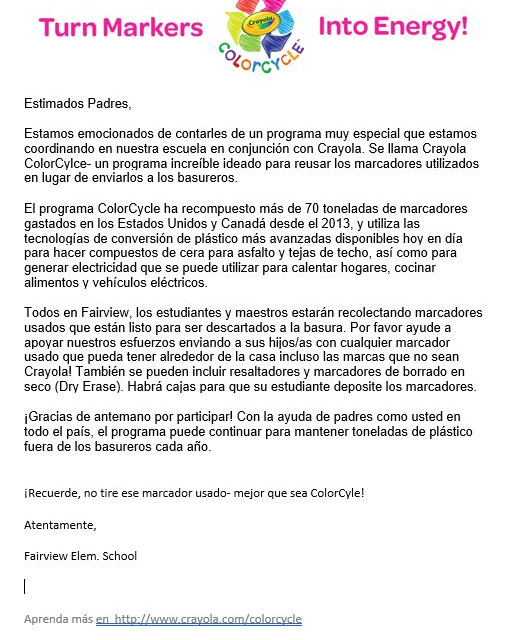 Landis Elementary Parents, don't forget next Wednesday, March 4th is spring picture day! Only students with an order form/online order will be photographed. If you are wanting to purchase your child's group classroom photo, that option is listed on the order form for $10!

The annual "Sounds of Spring" Choral Concert is scheduled for Tuesday, March 10 at 7 pm. Join the LHS Concert Choir and Swing Choir, along with the combined Logansport Jr. High School and Columbia Sixth Grade Academy Choirs for an evening full of wonderful chorus.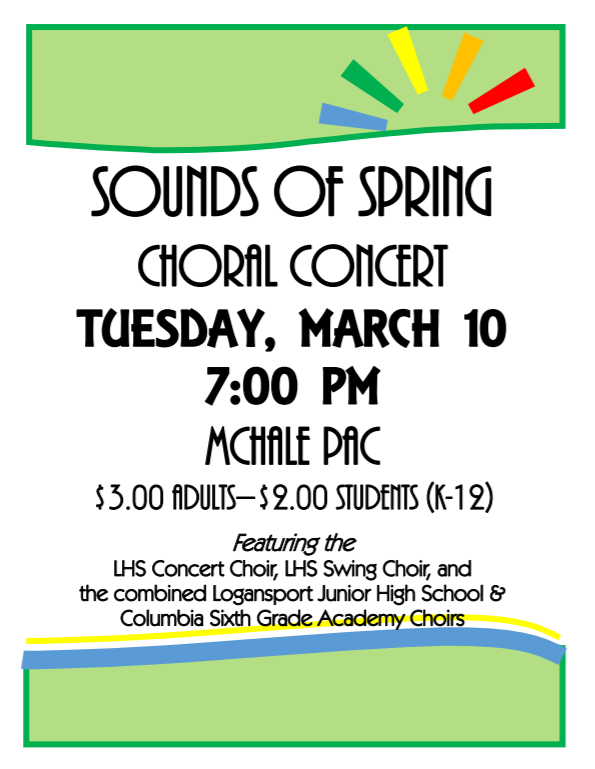 Logansport Community School Corporation offers educators the opportunity to work in a diverse, engaging environment, geared towards the success of our students and staff. Join us at our first-ever Educator Career Fair!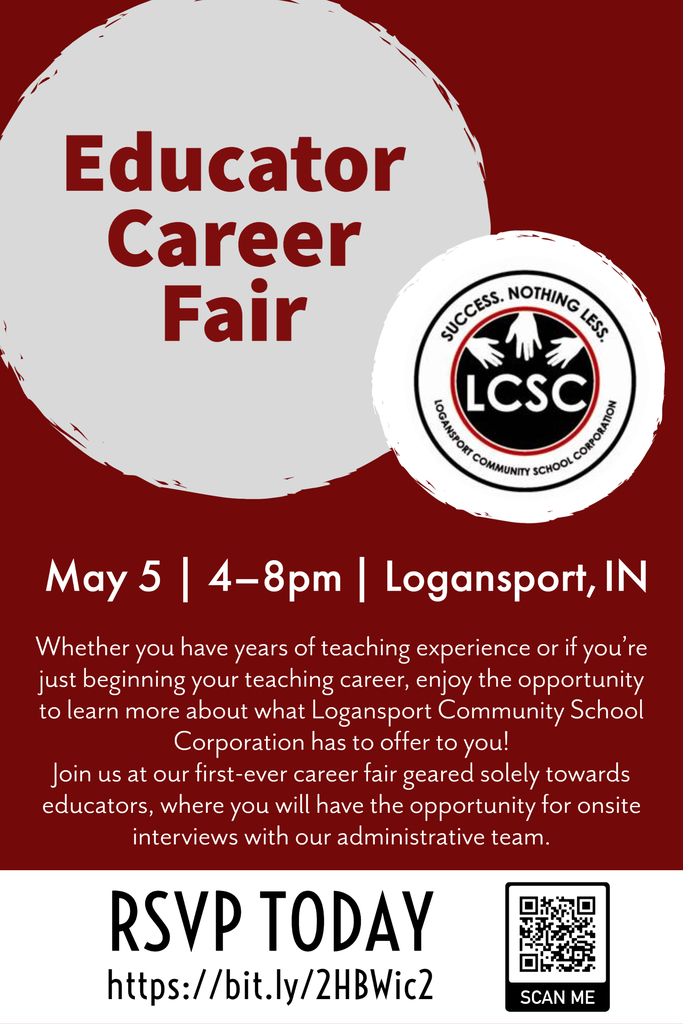 Due to weather conditions, all Logansport Community Schools will be closed tomorrow, February 13, 2020. Students will need to work on their e-Learning Day 2 packet. Information about e-Learning Days can be found on your child's school's website.