Congratulations to Applebee's Teacher of the Month, Lindsay Berry! Lindsay works at Franklin Elementary as the school nurse.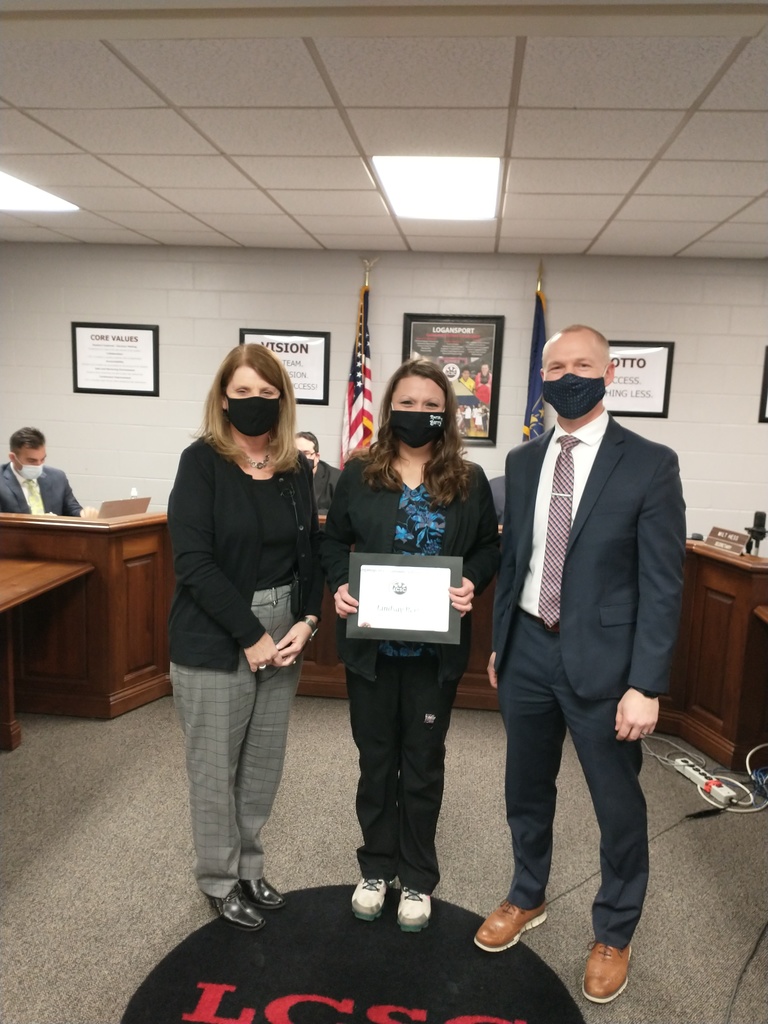 Congratulations to Mrs. Helton at Fairview Elementary! Western Governor's University honored her with an Excellence Award! We are so proud of you!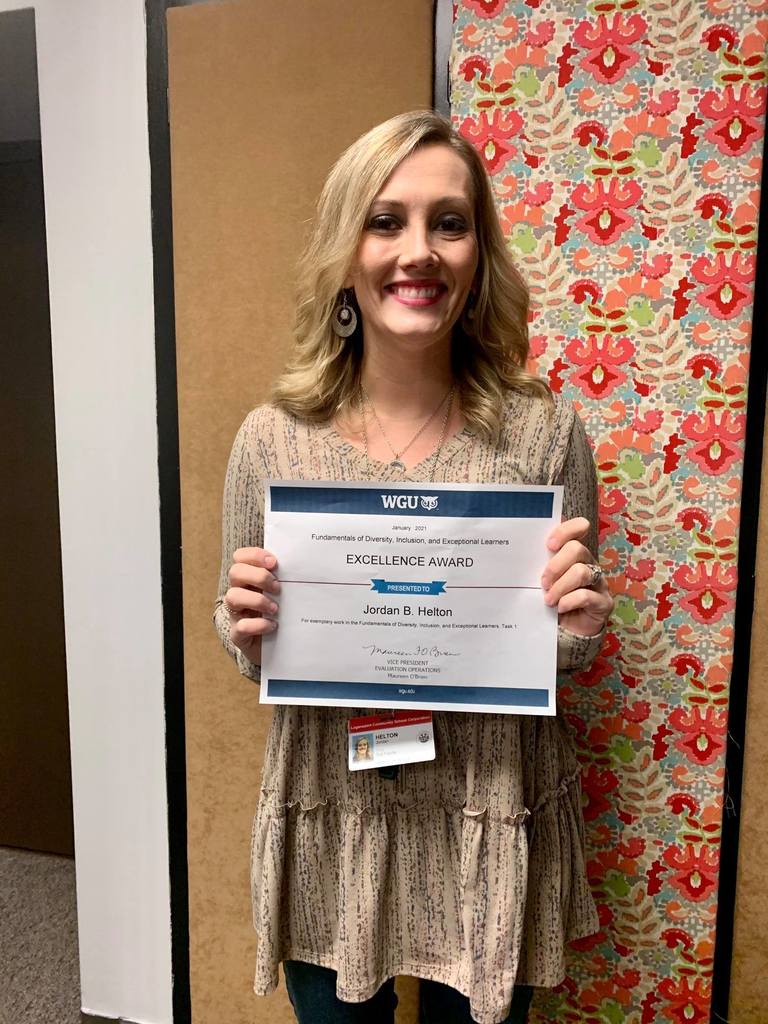 Our teachers are back on campus today and look forward to welcoming students back tomorrow, January 5! We hope everyone had a safe holiday season. Logansport Junior High School and Logansport High School students will continue to operate on a hybrid learning schedule through January 15. For LHS, there has been a schedule update for this week. You can find that schedule here:
https://bit.ly/3pK3AP2
Questions? Please contact your child's school.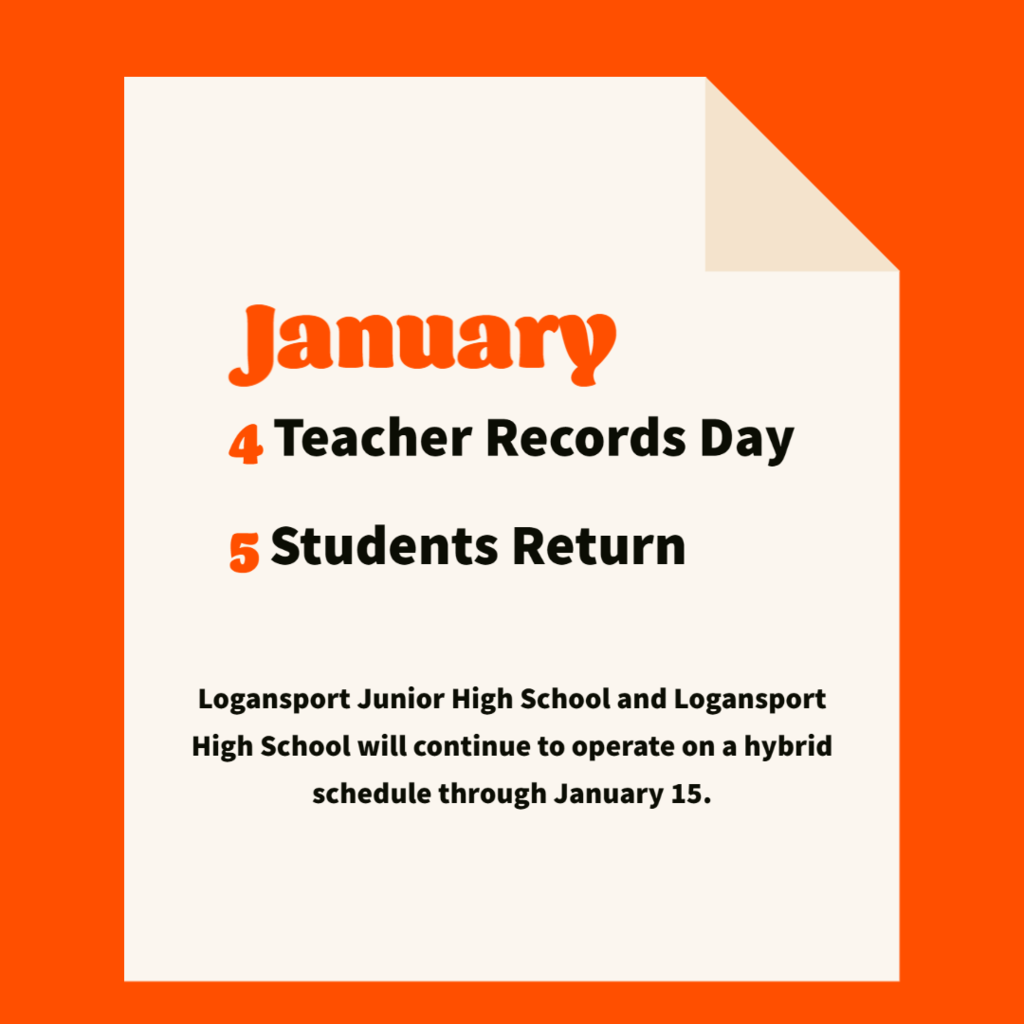 It's only a two day week, Berries! Winter Vacation begins this Wednesday, December 23. December 23-January 4: Winter Vacation (No School) January 5: Students return to school Wishing all of our students and staff a very happy holiday season!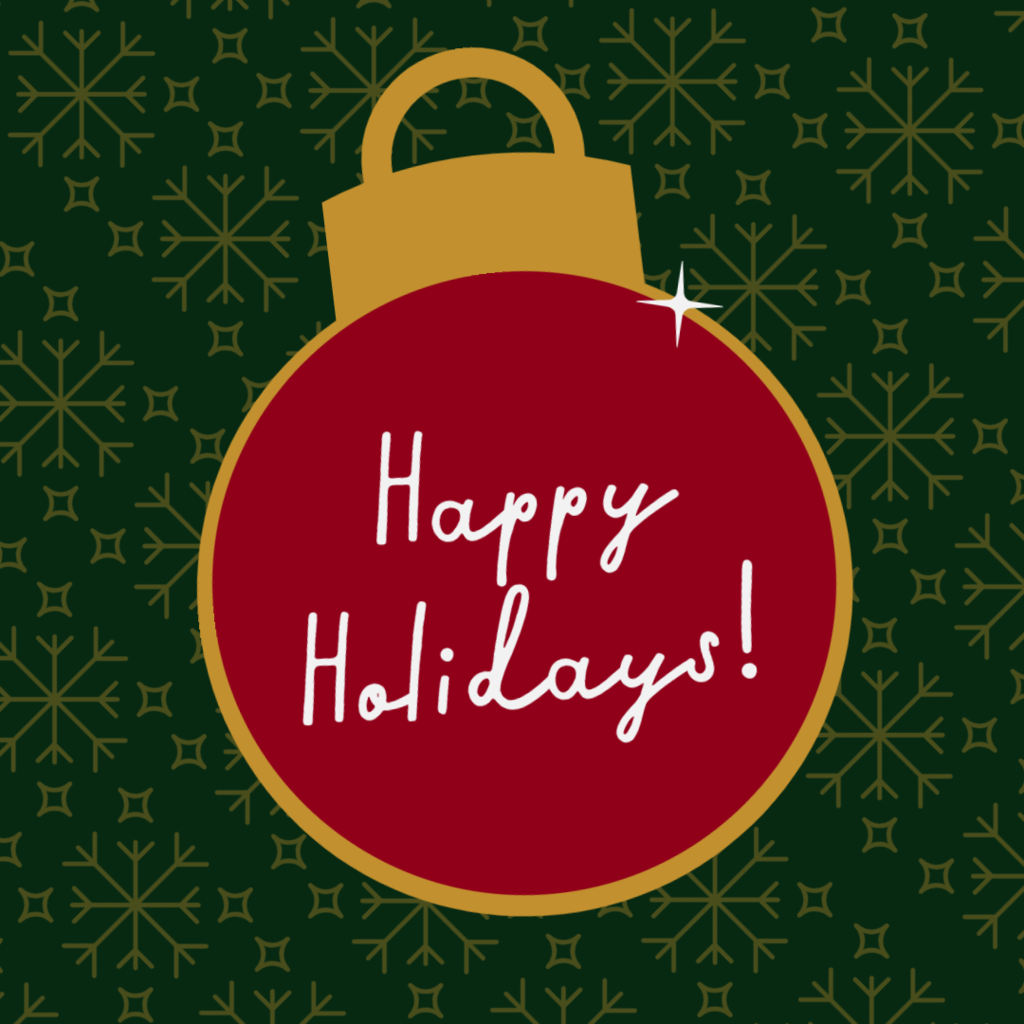 The holidays, along with the pandemic, can be a lonely time for many. Make your mental health a priority and seek help if you need it. Are you feeling overwhelmed or frustrated? The Be Well Crisis Helpline is a confidential, secure, and free service available to all Hoosiers. Call 2-1-1 to speak with a trained counselor 24/7.
https://bewellindiana.com/

Curbside Meal Pickup for today has been rescheduled! Due to the school cancellation on Wednesday, December 16th, Curbside Service is rescheduled for Thursday, December 17th, from 10:30 a.m. to 11:00 a.m. at Logansport Junior High School on the East side of the building.

Due to current weather conditions, all LCSC Schools will be closed today, December 16, 2020. All students will participate in eLearning today.

Due to current weather conditions, LCSC will be on a two hour delay for today, 12/16/2020.

You can find the Swing Choir performing for the LCSC Board of Trustees, filling the school hallways with music, and more. This year despite the circumstances, the LHS Swing Choir made it possible to spread holiday cheer to long term care faculties in Cass County! #BerryGoodNews

The LHS Speech Team is accepting donations for residents at long term care facilities. Pictured are students from Landis Elementary with the donations students and staff brought in! #BerryGoodNews #BerryProud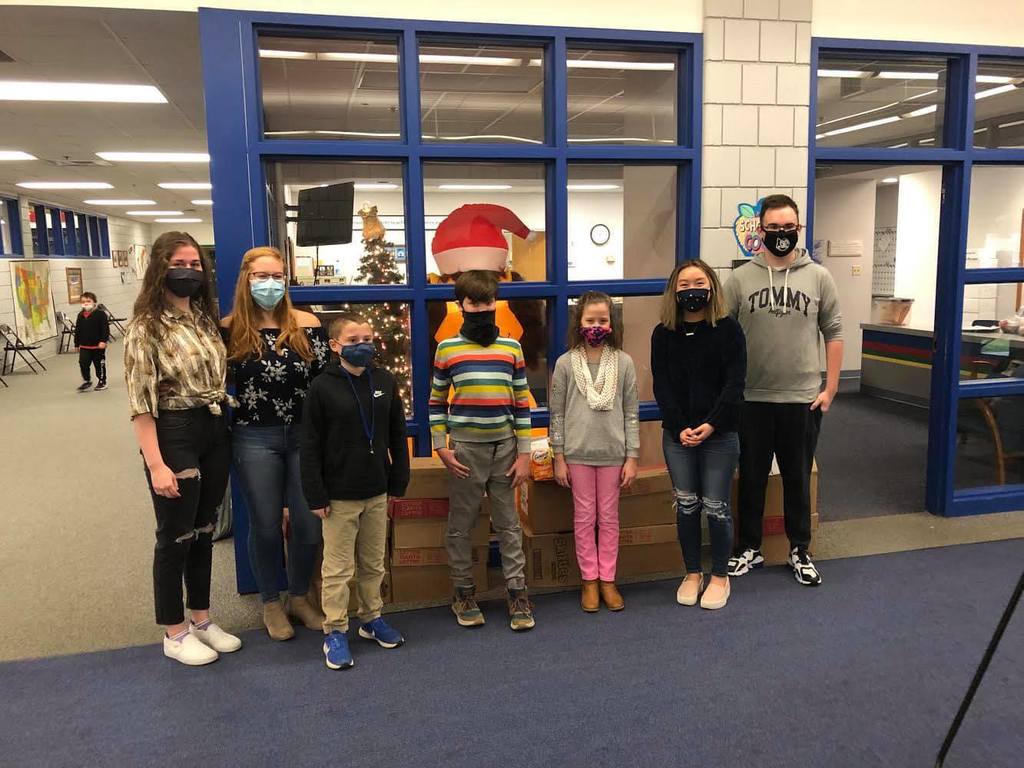 Curbside meal pickup is tomorrow, 12/16! Meals are available to all LCSC virtual learning students, LCSC hybrid learning students, and any children under the age of 18 in the community. Pickup is at Logansport Junior High School on the east side of the building. Meal pickup is every Wednesday from 10:30 am-11:00 am (excluding 12/23 and 12/30). Meal pickup will resume on January 6, 2021. Learn more:
https://www.lcsc.k12.in.us/article/344942
This institution is an equal opportunity provider.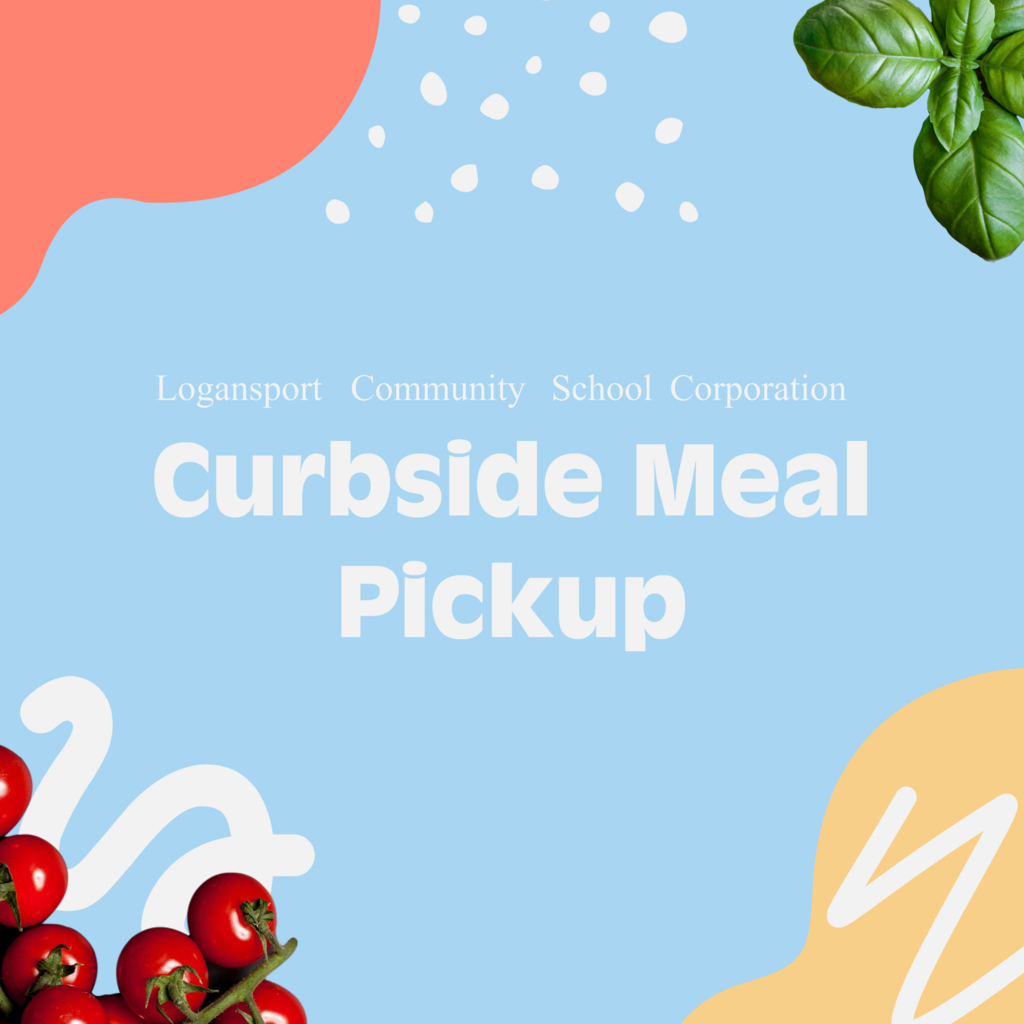 The LHS, LJHS, & C6GA Choirs will be presenting the annual Holiday Choral Concert this Thursday, December 10th at 7:00 pm! This event is not open to the general public, but you can watch it live from the comfort of your home by visiting this link:
https://www.youtube.com/watch?v=WJjJpealZNY

We're thankful for you, Berry Nation. Wishing all of our community a happy and safe Thanksgiving! #BerryThankful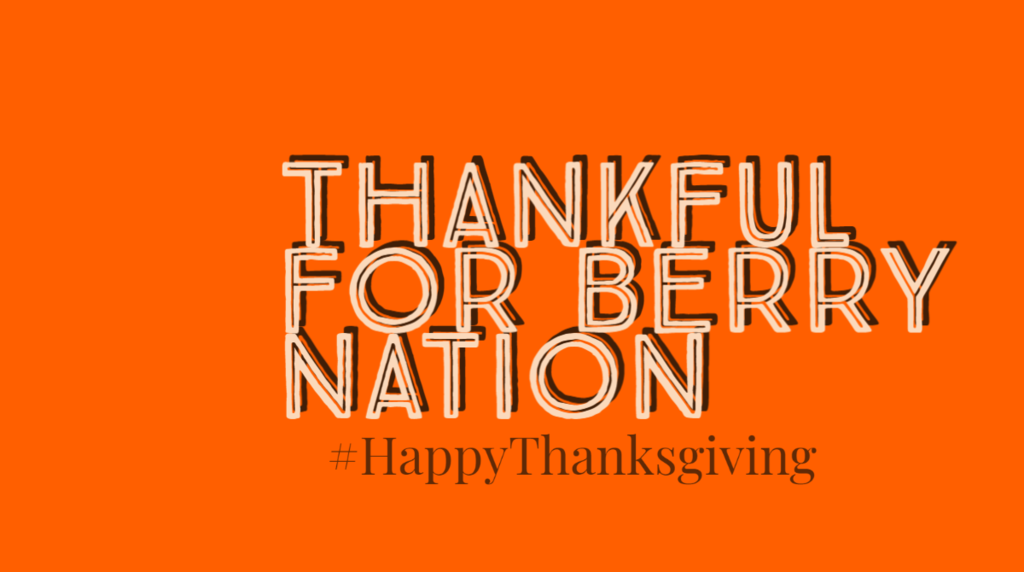 Reminder: it's only a two day week! Thanksgiving Vacation begins on Wednesday, November 25-Friday, November 27.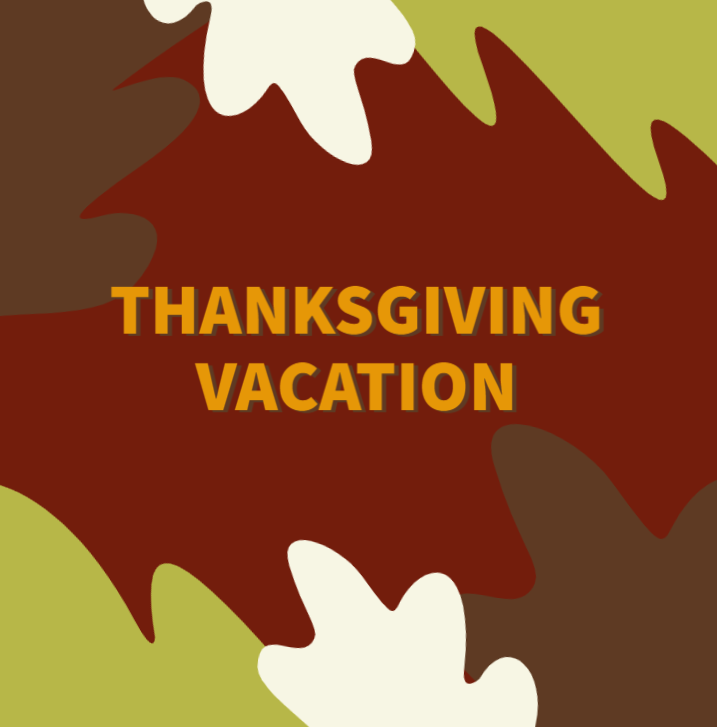 Congratulations to the Landis Lion's Spell Bowl team for placing 23rd in the State Spell Bowl held virtually this week. The team earned 56 points with Shee Hsa having a nearly perfect round of scoring 9 out of 10 and Kaled Hernandez for a perfect round of 10 out of 10.


Congratulations to the Franklin Elementary Spell Bowl team on their top 25 finish in the state! They recently competed in a new format and it was done through a virtual contest. A special shout out Alivia Isaacs on her near perfect round, only missing one word!

Curbside meal pickup available today! Learn more: lcsc.k12.in.us/article/344942

Congratulations to Applebee's Teacher of the Month, Jana Conn at Logansport Junior High School!